Who We
Serve
As the healthcare landscape continues to face ongoing changes and more intense regulations and auditing, it is understandable that financial challenges continue to top the list of concerns for providers. At The Rybar Group, we do not dabble in reimbursement and revenue cycle solutions; we specialize in it. Working side-by-side with our clients, we work to identify barriers to financial success and identify ways to escalate their cash flow.
Behavioral Health Providers

Currently, there is a national shortage of behavioral health providers and services, and the demand for such support is anticipated to grow over the next several years. Healthcare organizations are working to expand their services to meet this demand, but in doing so, they are faced with a number of reimbursement challenges.
Working with hospital inpatient and outpatient psychiatric units, behavioral health clinics, mental health facilities, substance abuse residential treatment centers, addiction treatment centers, certified community behavioral health clinics (CCBHC) and community mental health centers (CMHC), our services assist in accurate and concise revenue capture, minimizing the denial of claims, improving billing processes, including coding and documentation, negotiation with payors, and ensuring that federal and third-party payor reporting requirements are being met. With our help, you can be confident that your facility is optimizing its revenue opportunities, allowing you to return your focus to providing high-quality patient care.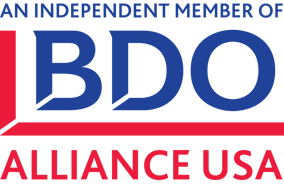 The Rybar Group is an independent member of the BDO Alliance USA, a nationwide association of independently owned local and regional accounting, consulting and service firms with similar client goals.