How We
Serve
The Rybar Group has been providing innovative, results-oriented healthcare financial consulting and related healthcare regulatory services to hospitals, healthcare systems and providers since 1989. Our highly experienced team of consultants and strategists are committed to assisting our clients in maintaining their financial viability through compliant, efficient business operations. We strive to ensure that our clients receive optimal reimbursement with integrity while meeting quality initiatives and compliance standards.
We staff each engagement with highly experienced, dedicated professionals, equipped with decades of healthcare, clinical and financial management industry knowledge. We combine our foundation of expertise with a client-centered approach to navigate complex third-party regulations throughout our distinctive menu of professional services.
Transaction Advisory Support Services

The healthcare industry continues to be an active environment for merger and acquisition activity. These transactions often need experts on both the sell-side and the buy-side, to evaluate the healthcare revenue cycle and balances for patient accounts receivable and third-party payor settlement positions. Once your client makes the decision to merge, acquire, sell, joint venture, or partner, our team of consultants can assist you with the due diligence and post-transaction stages of the process. The Rybar Group's consultants work hand-in-hand with transaction advisors and investment firms nationwide, providing valuable insight and clarity on financial, reimbursement, and payment-related issues. By leveraging our in-depth knowledge and expertise, our guidance is key to supporting your client's investment decisions.
Our Transaction Advisory Services Include:
Balance Sheet Review

Reimbursement Rate / Cost of Care Analysis

Assessment of Reimbursement Policies and Procedures

Identify Reimbursement Risks and Opportunities Based on Current and Proposed Regulations

Evaluation of Existing Accounts Receivables, Including Aging and Bad Debt Statistics

Valuation of Third-Party Payor Settlement Receivables/Payables

Regulatory Scan, assessing the current regulatory and reimbursement environment and identifying potential changes that could have an impact

Contract Assessment, Including Guidance on Payer Strategies and Negotiation Support

Review of Internal Controls, Compliance Processes and Procedures for Coding, Claim Creation, Submission and Payment Posting, Validating Adherence to all Applicable Guidelines

Review of Remittance Advice, Low-Paid Claims, and Denied Claims to Determine Root Causes, Patterns and Breakdowns Responsible for the Denials.

Certificate of Need Legislation Evaluation
To Learn More, Contact Our Team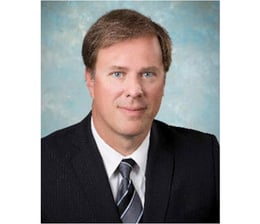 TIM JODWAY
CPA, COC
Manager, Revenue Cycle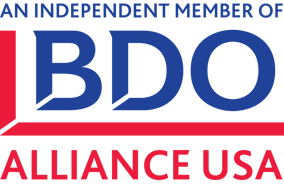 The Rybar Group is an independent member of the BDO Alliance USA, a nationwide association of independently owned local and regional accounting, consulting and service firms with similar client goals.