Who We
Serve
As the healthcare landscape continues to face ongoing changes and more intense regulations and auditing, it is understandable that financial challenges continue to top the list of concerns for providers. At The Rybar Group, we do not dabble in reimbursement and revenue cycle solutions; we specialize in it. Working side-by-side with our clients, we work to identify barriers to financial success and identify ways to escalate their cash flow.
Hospitals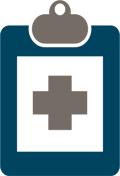 Hospitals are facing a number of evolving regulations, challenges, and some uncertainty as the market continues to change. The traditional patient visit is a thing of the past, with the onslaught of alternative care providers and a growth in self-pays. These changes represent an impact on the overall financial health of the organization.
Today, hospitals need to partner with a firm that can help them identify solutions to ensure they emerge stronger than before. They need a partner that will stay on top of the everchanging rules and regulations that surround healthcare reimbursement and that can help them to solve the complex problems of today while helping them to plan for the future.
The Rybar Group has served as a trusted advisor to hospitals nationwide for over thirty years. With a strong understanding of both the payor and the provider processes, our team develops customized solutions that can impact the overall financial health of your organization. From preparation and strategic use of your cost report to revenue cycle solutions and third-party payor optimization, we strive to ensure providers are paid appropriately for their services, that they are taking advantage of the various regulatory opportunities and that they have effective processes to ensure optimal revenue.
Our clients include a wide variety of hospitals, including short-term acute care hospitals, academic medical centers, teaching hospitals, children's hospitals, safety net hospitals, long-term care hospitals, behavioral health hospitals, independent community hospitals, rural hospitals, critical access hospitals, and specialty and surgical hospitals.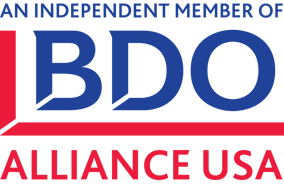 The Rybar Group is an independent member of the BDO Alliance USA, a nationwide association of independently owned local and regional accounting, consulting and service firms with similar client goals.