Who We
Serve
As the healthcare landscape continues to face ongoing changes and more intense regulations and auditing, it is understandable that financial challenges continue to top the list of concerns for providers. At The Rybar Group, we do not dabble in reimbursement and revenue cycle solutions; we specialize in it. Working side-by-side with our clients, we work to identify barriers to financial success and identify ways to escalate their cash flow.
Physicians/FQHC

A successful practice requires not only excellent clinical capabilities, but the technical expertise to ensure that the practice optimizes reimbursement while maintaining efficiency and compliance.
With a passion for reimbursement, our team understands the needs of providers in all settings. Our understanding that a physician practice is complex keeps us on the forefront of payment reform, OIG audits and other regulatory and reimbursement changes. From start-ups, practice assessments, compliance audits, and documentation and coding education to due diligence analyses and appeals to third-party payors, we offer a high level of expertise and will tailor our services to your specific needs. The Rybar Group's team of consultants provides the knowledge and experience to ensure the best possible results for your practice, allowing you to remain focused on the care side of healthcare.
We have been successfully providing services to a variety of specialty physicians and practices of various sizes since our founding. Our expertise includes serving independent practices, multi-specialty clinics, hospital-based physicians, and telehealth groups.
Whether you are an established practice or in the process of starting-up a practice, our team can assist you in reviewing processes and developing actionable strategies for short- and long-term improvement.
FQHCs
Federally Qualified Health Centers (FQHCs) play an important role in in rural or underserved communities. They face a broad range of governance and specific reimbursement rates. This requires custom solutions to meet their one-of-a-kind challenges.
Our team of professionals leverage their combined in-depth knowledge of legislative, billing, and reimbursement guidelines with proven expertise to provide the support needed to assist in ensuring that your clinic has the revenue needed to continue supporting your community.
Our services support Federally Qualified Health Centers, FQHC Look-Alikes, Community Health Centers, and healthcare for the homeless health centers in strategically optimizing reimbursement and addressing payment issues.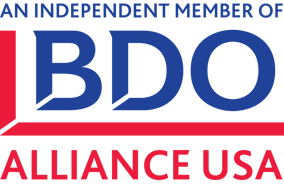 The Rybar Group is an independent member of the BDO Alliance USA, a nationwide association of independently owned local and regional accounting, consulting and service firms with similar client goals.