How We
Serve
The Rybar Group has been providing innovative, results-oriented healthcare financial consulting and related healthcare regulatory services to hospitals, healthcare systems and providers since 1989. Our highly experienced team of consultants and strategists are committed to assisting our clients in maintaining their financial viability through compliant, efficient business operations. We strive to ensure that our clients receive optimal reimbursement with integrity while meeting quality initiatives and compliance standards.
We staff each engagement with highly experienced, dedicated professionals, equipped with decades of healthcare, clinical and financial management industry knowledge. We combine our foundation of expertise with a client-centered approach to navigate complex third-party regulations throughout our distinctive menu of professional services.
Litigation Support

Navigating the complex and ever-changing healthcare environment of today is a difficult task that often requires additional support. The Rybar Group's team of healthcare consultants work hand-in-hand with legal firms to serve as an impartial expert and counselor where our experience lies. We provide valuable insight and clarity on disputes and potential litigation cases and have participated in several successful mediation processes.
Our healthcare knowledge and expertise are the cornerstones of our firm and have allowed us to obtain successful outcomes with a variety of providers. Our consultants have participated in several successful mediation processes and dispute resolution cases, including numerous depositions up to and including testimony in Federal District Court as an expert witness. Included on our team are CPAs, former hospital CFOs and reimbursement managers, certified revenue cycle experts, and former Medicare Administrative Contractors (MAC) Senior Auditors.
Whether you need an expert witness, an audit validation, data analysis, or reimbursement support, we are on your side.
Common types of engagements that we have been involved in through our legal firm clients include:
Insurance claims disputes

Independent Review Organization services for Corporate Integrity Agreements

Complex claims appeals

Compliance plans and regulatory solutions

Transaction advisory due diligence

Cost Report and reimbursement expertise

Regulatory interpretation and guidance

Volume Decrease Adjustment appeals

Reasonableness of rates, charges, and denials

Payer contract negotiations and disputes, including payment and appeal issues

New practice startups

Revenue cycle and third-party billing company disputes

Defensive audit and criminal case support

Litigation support

Expert testimony
To Learn More, Contact Our Team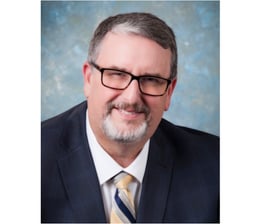 RICHARD REID
MPA, FHFMA, CPA
President and CEO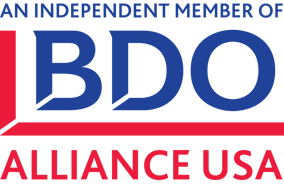 The Rybar Group is an independent member of the BDO Alliance USA, a nationwide association of independently owned local and regional accounting, consulting and service firms with similar client goals.