Who We
Serve
As the healthcare landscape continues to face ongoing changes and more intense regulations and auditing, it is understandable that financial challenges continue to top the list of concerns for providers. At The Rybar Group, we do not dabble in reimbursement and revenue cycle solutions; we specialize in it. Working side-by-side with our clients, we work to identify barriers to financial success and identify ways to escalate their cash flow.
Health Systems

At The Rybar Group, we have worked with numerous health systems nationwide to assist in developing strategic reimbursement and revenue cycle-related practices designed to ensure the systems understand the opportunities available to their hospitals.
Healthcare systems have complex business challenges. With an industry that is ever-changing, your healthcare organization deserves the experience and comprehensive solutions to meet them head-on.
As a trusted source for healthcare providers seeking to optimize their financial viability, The Rybar Group brings a collaborative approach to every engagement, creating solutions designed to identify opportunities for revenue generation, to isolate root causes for underperformance, accelerate cash in the door and support sustained margin improvement. With a multi-disciplinary team that includes CPAs, former hospital CFOs and reimbursement directors and managers, certified revenue cycle experts, and former Medicare Administrative Contractors (MAC) Senior Auditors, we have a proven track record of delivering leading-edge financial management and reimbursement services to the most prominent providers in the country.
With more than 300 years of combined experience in the healthcare industry, we feature comprehensive expertise in healthcare reimbursement, operations, regulatory frameworks, payor relationship management, and mapping the flow of information across the front, middle, and backend of the revenue cycle. This enables us to consistently identify patterns of underperformance limiting revenue generation and develop solutions aligned with existing process and business strategy. We are experts at helping our clients get paid more, on time, and in accordance with contractual parameters.
Our clients include a number of national and regional health systems, including integrated health systems, federal health systems, academic health systems, national health systems, regional health systems and community health systems.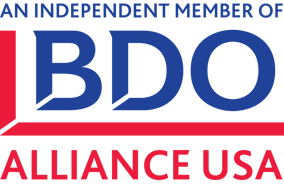 The Rybar Group is an independent member of the BDO Alliance USA, a nationwide association of independently owned local and regional accounting, consulting and service firms with similar client goals.