Who We
Serve
As the healthcare landscape continues to face ongoing changes and more intense regulations and auditing, it is understandable that financial challenges continue to top the list of concerns for providers. At The Rybar Group, we do not dabble in reimbursement and revenue cycle solutions; we specialize in it. Working side-by-side with our clients, we work to identify barriers to financial success and identify ways to escalate their cash flow.
Continuing Care Providers

The aging population in the U.S. is projected to continue growing, increasing the need for facilities such skilled nursing facilities (SNF), nursing homes, home health agencies, continuing care retirement communities (CCRC), assisted living facilities, life plan communities (LPC), intermediate care facilities, and hospice.
A significant portion of the revenue for these facilities comes from Medicare and Medicaid reimbursement. Historically, this reimbursement was based on bed occupancy rates, often referred to as "heads in bed". This methodology changed however under the Patient Protection and Affordable Care Act, as many plans moved to new risk-sharing reimbursement models.
Today, managing the operational costs and revenue based on the reduced rates can be a challenge. The Rybar Group works to assist facilities in understanding the reimbursement environment and offers solutions developed to ensure that revenue is optimized while also maintaining efficiency and regulatory compliance.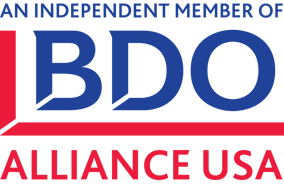 The Rybar Group is an independent member of the BDO Alliance USA, a nationwide association of independently owned local and regional accounting, consulting and service firms with similar client goals.