How We
Serve
The Rybar Group has been providing innovative, results-oriented healthcare financial consulting and related healthcare regulatory services to hospitals, healthcare systems and providers since 1989. Our highly experienced team of consultants and strategists are committed to assisting our clients in maintaining their financial viability through compliant, efficient business operations. We strive to ensure that our clients receive optimal reimbursement with integrity while meeting quality initiatives and compliance standards.
We staff each engagement with highly experienced, dedicated professionals, equipped with decades of healthcare, clinical and financial management industry knowledge. We combine our foundation of expertise with a client-centered approach to navigate complex third-party regulations throughout our distinctive menu of professional services.
CPAs

With more than 300 years of combined experience in the healthcare industry, The Rybar Group is a trusted source for healthcare providers seeking to optimize their financial viability. Our exclusive focus on the healthcare industry means we understand the challenges of balancing efficient business operations with patient care. We provide in-depth industry knowledge to help clients create solutions designed to identify opportunities for revenue generation, isolate root causes for underperformance, accelerate cash in the door and support long-term margin improvement.
But, that's not all that we do. The Rybar Group also has the potential to be your strategic partner in adding value to your clients. We offer our knowledge and expertise of healthcare to supplement what you are already providing to your clients, without conflict of interest. Our team's specialties are designed to ease the burden on providers and optimize their return on investment.
Partnering with The Rybar Group grants you access to our expansive list of services and provides your clients with the knowledge of a leading industry expert. And, we understand you more than you may think: our leadership and consultant team includes a number of CPAs. We understand and recognize your role in servicing your clients, and we will respect that throughout the duration of our partnership.
Working together will help to differentiate your firm from the thousands of others in the market, and position you apart from the crowd.
Our services include:
To Learn More, Contact Our Team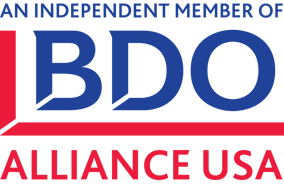 The Rybar Group is an independent member of the BDO Alliance USA, a nationwide association of independently owned local and regional accounting, consulting and service firms with similar client goals.