For additional information about any of the services offered by The Rybar Group, or to speak to one of our knowledgeable consultants, please contact us.
The Rybar Group, Inc.
Corporate Office
3150 Owen Road
P.O. Box 1125
Fenton, MI 48430
Phone: 888.840.0644
Fax: 810.750.6733
Email: info@therybargroup.com
Additional Consultant Locations:
Florida
Maryland
North Carolina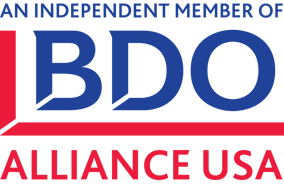 The Rybar Group is an independent member of the BDO Alliance USA, a nationwide association of independently owned local and regional accounting, consulting and service firms with similar client goals.