How We
Serve
The Rybar Group has been providing innovative, results-oriented healthcare financial consulting and related healthcare regulatory services to hospitals, healthcare systems and providers since1989. Our highly experienced team of consultants and strategists are committed to assisting our clients in maintaining their financial viability through compliant, efficient business operations. We strive to ensure that our clients receive optimal reimbursement with integrity while meeting quality initiatives and compliance standards.
We staff each engagement with highly experienced, dedicated professionals, equipped with decades of healthcare, clinical and financial management industry knowledge. We combine our foundation of expertise with a client-centered approach to navigate complex third-party regulations throughout our distinctive menu of professional services.
Continuing Care Advisory Services

The Rybar Group's team of experienced consultants work on a national scale to provide the healthcare industry with finance and revenue optimization. Our strong passion and dedication to ensuring optimal revenue drives us to stay informed of all regulatory and reimbursement changes within both State and Federal programs.
We are proud to hold the technical expertise to help skilled nursing facilities, nursing homes, hospice, home healthcare, assisted living facilities, continuing care retirement communities, and more ensure their reimbursement is optimized while also maintaining efficiency and compliance.
Our service offering includes:
Financial Analysis and Assistance
Rate Setting Optimization
Cost Report Preparation and Analysis
Payor Negotiations and Contract Optimization
PDGM/PDPM Optimization
Revenue Identification
Documentation and Coding Audits
Billing and Payment Management Review
Denials Reduction
Medical Necessity Reviews
COVID-19 Support Services:
Provider Relief Funds
Revenue Loss Calculations and Documentation
Payment Protection Program
FEMA Opportunities
Revenue Optimization
To Learn More, Contact Our Team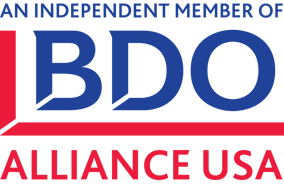 The Rybar Group is an independent member of the BDO Alliance USA, a nationwide association of independently owned local and regional accounting, consulting and service firms with similar client goals.