How We
Serve
The Rybar Group has been providing innovative, results-oriented healthcare financial consulting and related healthcare regulatory services to hospitals, healthcare systems and providers since 1989. Our highly experienced team of consultants and strategists are committed to assisting our clients in maintaining their financial viability through compliant, efficient business operations. We strive to ensure that our clients receive optimal reimbursement with integrity while meeting quality initiatives and compliance standards.
We staff each engagement with highly experienced, dedicated professionals, equipped with decades of healthcare, clinical and financial management industry knowledge. We combine our foundation of expertise with a client-centered approach to navigate complex third-party regulations throughout our distinctive menu of professional services.
Outsourced Reimbursement Services

Hospitals and health systems are challenged with juggling to maintaining margins while facing a gap in the resource pool of employees with a strong reimbursement knowledge and experience.
The Rybar Group has a team of associates available to assist your facility, offering a suite of solutions to ensure your needs are met.
Our consultants represent decades of experience working hands-on in and for hospitals, health systems and Medicare Administrative Contractors on Medicare and Medicaid reimbursement matters. Our outsourced services will allow you to focus energies on other needed areas and will provide you with oversight and strategy development to assist you in understanding the complexities of reimbursement and optimizing your opportunities.
Services
Monthly Contractual Calculations
Bad Debt and Charity Care Calculations
Cost Report Optimization Reviews
Special Reimbursement Project Assistance
Ensure Required Medicare and Medicaid Documentation is Maintained and Auditable
Estimate Third-Party Payer Reserves
Managing of Reimbursement Related Third-Party Payer Requests
Serve as Liaison with MACs and State Agencies
Interpretation of Federal and Third-Party Regulations
Keep You Up-to-Date on Reimbursement Opportunities
Provide Reimbursement Management and Routine Reimbursement Department Functions
Benefits
Access to Highly Experienced Reimbursement Team
Up-to-date on the Latest Regulations and Guidelines
Cost Savings on Salaries, Benefits, and Systems
Reduced Stress
Additional Free Time to Focus on Hospital Operations
To Learn More, Contact Our Team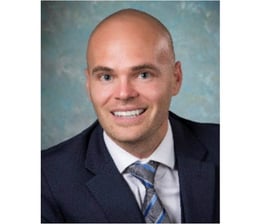 JESSE PARKER
CPA
Director, Reimbursement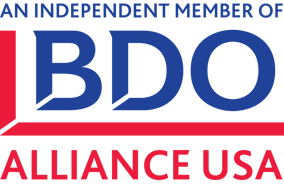 The Rybar Group is an independent member of the BDO Alliance USA, a nationwide association of independently owned local and regional accounting, consulting and service firms with similar client goals.